As a change from the usual TWQ (The Weekend Question), I am asking you to find an appropriate caption for the picture below.
Can you find a good caption for this picture, which is of Prince Charles and Camilla visiting Rio in Brazil and watching some locals dancing....enjoy thinking up some witty ones!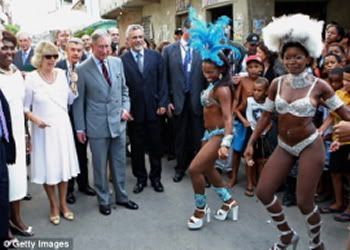 My answer is:
"No, Charles, I don't want to dance in one of those outfits."
Now it's over to you...