Guest Poster: Annika Hansen
Here in Unimatrix Zero, the realm where certain Borg drones can go subconsiously when regenerating in their alcoves if they possess the recessive gene, a lot of things have been happening.
It is most fortunate that the drones have no memory of their time here when they awaken. My other self, Seven Of Nine would never imagine that she was one of us!
Well, Axum has been given the heave-ho. I have had enough of him.
The last time I wrote, I mentioned that I was getting very suspicious of his actions. He used to claim that he was getting in some golf practice so that he could join the exclusive local club. However, I had caught him eyeing the Bajoran woman Vi Toran as she visited the stream.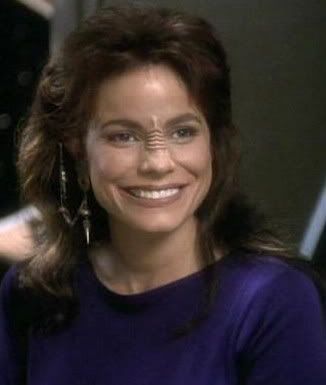 I secretly followed them and caught them.
"It's not what it looks like, Annika." says Axum helplessly, "Vi and I were just washing our clothes in the stream and decided to clean the ones we had on as well."
I ask you. Does he think I'm that gullible?
Needless to say, there was a 'discussion' between Toran and myself which left her very much worse for wear. Axum had a black eye from me as well.
With this parting gift from me, I sent him packing from our cave, and threw his golf clubs on to the floor, not forgetting to break a few with a rock before, of course.
Naturally, I got a lot of sympathy at the Unimatrix Zero Women's Institute, where the quality of my Upside Down cake is still talked about as legend. I wasn't after any sympathy, though, but it was good to hear Axum talked about in such a derogatory manner!
"He was always a bad lot." Muriel says to me, as we were making our clay pots, "You go and get yourself a decent man."
--------------
The Klingons next door are still singing songs of victory and their endless ballads. One comes to see me.
"Greetings, Annika." he says with a smile.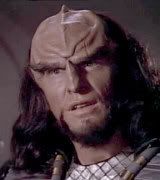 "Hello Korris." I reply.
"Where is Axum, your master?" he asks. This irks me.
"I have thrown him out." I declare proudly.
"You are a most spirited woman." Kollis says to me, "Would you consider joining me for a date in my cave?"
"Err....I'll pass, if you don't mind, Kollis."
He goes away, slightly disappinted.
I wonder if there is a dating agency here on Unimatrix Zero?