Guest Poster: Data
Since I had my relationship with Ensign Jennifer Baxter, I have never met her parents.
Though I have asked her when I may do this, she has said "Sure we'll do it sometime, honey." and accepted it as such.
However, she is looking troubled just now. I hold her hand gently.
"Jennifer." I ask, "You look like you have a problem; tell me what it is."
After a slight hesitation, she speaks up.
"It's my parents." she haltingly confesses, "They want to meet you when the
Enterprise
returns to Earth soon, and go to dinner."
"That should be no problem, Jennifer." I reply, "I have wanted to meet them also." Though I suspect she may not have told them something.
"The trouble is, honey." Jennifer says with a half smile, "I told them you were a Lieutenant Commander on the
Enterprise
, which impressed them, but I didn't mention you were an....errr....android."
"I see why you were distressed." I reply, "You are concerned your parents may not approve of me."
"You can say that again." Jennifer comments, "My mother had a bad experience with a sonic shower, and my father disapproves of all sorts of technology."
"That could make our relationship somewhat awkward." I say.
"That's right, Data" she sniffs, with a tear in her eye, "My father would think I might as well have a toaster as a boyfriend."
"A toaster does not have so many circuits or a positronic brain, Jennifer, besides.."
"That's not the point, Data." she says with a sigh, "We'll have to hope your personality wins them over."
"That may somewhat of a problem, Jennifer."
-------------
I taslk to my friend Geordi.
"Now look, Data." he tells me, "You've got to make Jennifer's parents see you as a suitable boyfriend, and not as an android."
"But I AM an android." I reply.
"That's not the point." Geordi stresses, "You've got to get them to see that you're a good boyfriend for their daughter, and that being an android is irrelevant."
I understand, Geordi. Thank you for your advice."
-------------------
A little later, we are at the transporter room. Jennifer is all dressed in an evening gown, ready for the four of us to go out.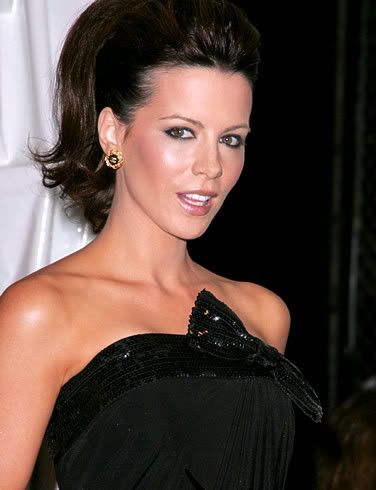 "All set, Data honey?" she asks me.
"I think so, Jennifer." I tell her with hesitation, as two figures beam on board.
To be continued...