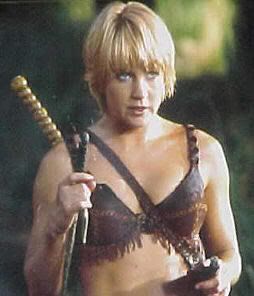 Guest Poster: Karena
My mother, who is Queen Diana of the planet Wondawowman, is visiting Earth and walking with me in the Starfleet Mall area.
We have come to find a wedding dress suitable for my marriage to Wesley.
"Mother!" I quietly whisper as she prods an individual with her spear, "You cannot expect everybody to bow down before you if they approach."
"But I am a Queen!" she protests, "That last one was a mere man anyway."
"That's true." I reply, "But we are on Earth, and things can't be just as they are on our planet.
My mother grumbles at this, "I don't see why we have to come here anyway, Karena. All the other Amazonians get their wedding day battle armour handmade."
"That's true." I answer, "But Helena is known for making the best...and you do want the best for your Princess daughter, don't you?"
"Yes, of course." she grumbles.
That tactic always works.
"Look!" I exclaim, "We're here!" I see the familiar sign.
"Helena bought this company a while ago." I continue, "Now it caters excusively for Amazons. If you're one, you'll get anything you want."
"Interesting." Diana says, "Let's see what they have."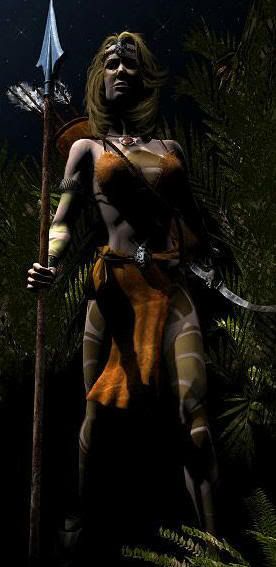 "Greetings." says a statuesque woman who advances forward, "I am Helena, owner of Amazon. What can I do for you?"
"I am Queen Diana of Wondawowman." explains my mother in her most authoritarian voice, "I would like you to supply battle armour wedding dress for my daughter, the Princess Karena."
"I am most honoured to be in your presence." Helena answers, "I'm sure I will be able to help, come into the Wedding Room and I'll show you our range."
To be continued...