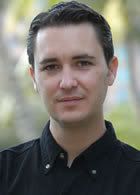 Guest Poster: Wesley Crusher
As I'm getting married next week to my honeybunch, Karena, my male friends who used to be with me on the
Enterprise
has decided to throw what they called a
'Stag Night Party'
for me.
This also used to be called a
'Bachelor Party'
and it was traditional for the groom's friends to do this before they got married.
"It's your last few days of freedom, Wes!" pipes up Geordi, "After that, Karena will have you doing what she likes."
"I don't mind that." I reply, "I'm in love."
Geordi laughs as we all settle down at our table at the
Cafe Sordid
.
"This place looks a little dubious." I remark to Commander Riker, "Couldn't we have found somewhere else?"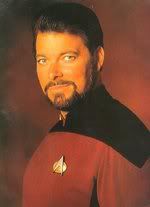 "Sure we could, Wes." Will replies, "But we wanted to find somewhere where you'd ...enjoy your party." he continues with a sly smile.
"It is a pity that Captain Picard himself could not join us this evening." remarks Data, "Did he say why he couldn't come?"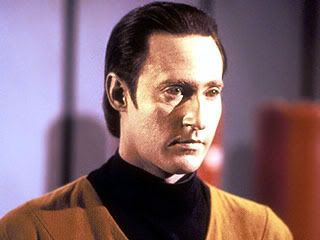 "He informed me that he had an important meeting with the admirals." Worf answers, "Though judging by his his tone, I'm not sure whether this is accurate."
"I think he didn't want us to know that he already knew all the doormen and staff!" laughs Geordi to Data, who immediately looks confused.
The room becomes dark, but the stage becomes a mass of lights.
A young brunette walks on to the stage, wearing a long black dress, and a beautiful hat, fishnet stockings and red shoes.
"I'm Joy Delight, and I have a treat for a young man named Wesley Crusher." the woman announces seductively.
With that, Riker hand me a 'Learner' shirt to wear, and we carry on looking up at the stage.
Joy Delight has removed her hat, and is about to step out of her dress.
"Why is the lady removing her clothes?" asks Data. He is clearly confused, and Geordi tries to explain has best as he can, while keeping an eye on the stage.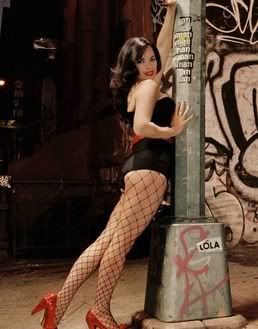 Not long after, when Joy has finished her stage act, we all get up to go.
"Well, what do you think of your Stag Night, Wes?" asks Commmander Riker.
"Pretty good, sir." I reply, "I think it's been quite an experience for Data as well!"
"Yeah." he answers, "Err...it might be a good idea not to mention where we've been to Karena or Deanna. They might not quite understand."