Guest Poster: Worf
As a result of my hitting a diplomat when he remarked that 'Klingons weren't that tough', I have been instructed by Captain Picard to attend an Anger Management course.
There are a group of us in the room. Most of them seem either lazy or scruffy. All or slouched in their seats. That includes the females.
Our class instructor enters.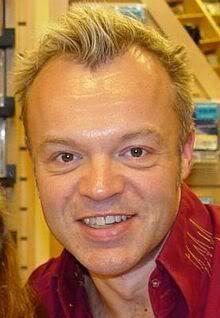 "Good morning, class." he says, "I am Claude, and I'm here to get you to release all that pent-up agression within yourselves so that you can emerge as better people."
The is a murmuring of disapproval around the class.
"Now the first thing I want you to do is hug the person to the left of you, tell them your name, and that you love them."
Some of the women and men start hugging each other, but it soon develops into kissing. Claude breaks them up.
"That is a little over-friendly." he comments."
"I am a warrior of the Klingon Empire." I tell him, "Klingons do not hug people and tell them that they love them."
"Now that's the sort of negative attitude we don't want here, Mr Worf." replies Claude, "Look, the person next to you can't wait to hug you."
"Let him hug you instead!" I retort sharply.
"Mmm, it looks like we are going to have a problem with you, Mr Worf." Claude continues, "Shall we all hug him, class, to show that Mr Worf is amongst friends?"
The class mumble again. They know they are skating on thin ice if they proceed further.
"Look, boss." says Jed, one of the toughest in the class to Claude, "Just let us get out of here, otherwise it'll be curtains for you."
Most of the class agree. I stand up, walk over to Jed, take Kayla, the girl who is sitting on his knee away and warn him.
"Though I should not be in this Anger Management class." I tell him, "You will listen to the instructor, as you clearly need to learn some discipline. If you do not, you shall face some Klingon anger, which I can assure you, would not be very pleasant."
There is silence throughout the class; Claude then walks up to me.
"Thank you, Mr Worf." he says quietly, "For that, I shall hug you."
"That is inadvisable." I reply, "Otherwise you may face being tipped upside down in the waste bin."
"Err, very well." Claude answers, "How about if I give you a diploma saying you passed your Anger Management Course?"
"That would be most satisfactory." I tell him with a slight Klingon smile.