This week, TWQ (The Weekend Question) looks at album covers.
What are your favourite album covers? You don't need to have bought the album to answer it. Just name the ones that always looked outstanding.


Here is my answer:
'Abbey Road'

by

The Beatles
always looked the most impressive.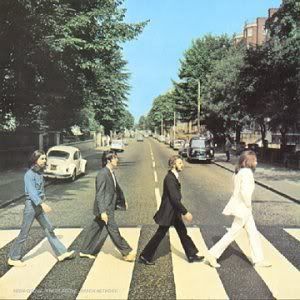 With supposedly many secret messages within pertaining to Paul's alleged death and being replaced by a lookalike; the bare feet, the Volkswagen with Paul's age etc, this remains a fine album cover.
Now it's over to you...