Guest Poster: Ensign Britney
I've picked an awful place for my soulsistah T'Pol and I to have a vacation!
Thinking that Serennia IV would not throw us out as the planet have just opened to tourists and haven't heard of us, we decided to go. What we found is that it's a virtual rest home for the aged! Everybody is over 90. Naturally there are no nightclubs there where the two of us can enjoy a good rave.
------------
The two of us sit drinking Viridian Vodkas while sitting in the
Pink Lady Bar
. The place is deserted. I think we must be their first customers.
"What are we gonna do, Brit?" T'Pol asks me, "If you ask me, it's more fun being cooped up in the brig of the
Enterprise
than here."
"We can't stay like this, sistah." I tell her, "We've got to liven things up a bit. At the moment, it seems like everybody is having a miserable time, not only us. I think the younger relatives of the people here sent them to this place to keep them out of the way."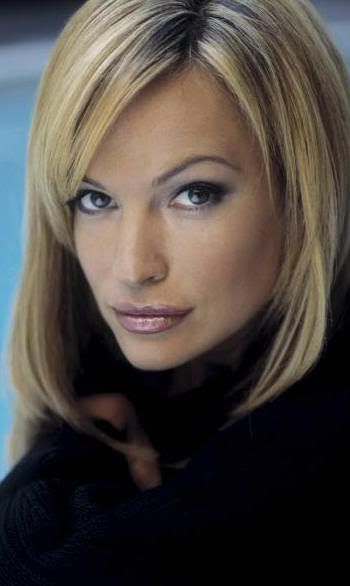 "I see what you mean, sweetie." T'Pol comments, "Let's get back to the
Seaview Hotel
and see what we can do to improve things.
When the two of us enter the hotel foyer, Pete the manager looks like he's running around and getting nowhere. We ask him what happened.
"The bingo caller had to go to hospital." Pete explains, "There is no one left to run it this afternoon. I have to be here in the foyer and..."
"We'll do it!" I exclaim. T'Pol look puzzled.
"You will?" Pete asks, "Thank you."
T'Pol and I walk to our room. She asks why we want to run a boring bingo session.
"We can make it a lot livelier!" I tell her, "But first I need to change."
------------
A little later, I can see all the old timers in position with their bingo cards.
"They're ready." T'Pol tells me, "Time to go out there."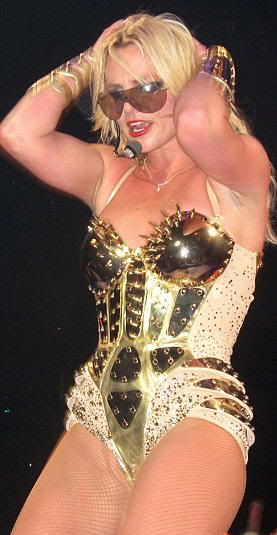 Wearing my blonde wig and golden bustier, I stride out to the stage.
"ARE YOU READY FOR BINGO??!" I yell out.
They all wake up from the self-imposed sleep. The men all register their approval. So do the women. T'Pol stands by the bingo machine to draw the numbers out. As she shows me the ball, I yell it out. The number that gets the biggest cheer is 11 when I shout "LEGS ELEVEN." then jump up and do the splits on the stage.
When the game is over, I get lots of requests saying "Do another one, Missy!"
------
Four hours later, Pete comes over and thanks us by giving us bottles of Silurian Brandy.
"You did a great job there, girls, and saved the day." he says.
"No problem." I say, "It was great fun."
"Actually." Pete says, "I know this isn't your type of planet. I have a condo that I bought on the quiet. It's located on the planet Ellena. Miles of beaches, a bustling disco nightlife, and privacy when you need it."
"I've never heard of it." I tell him.
"Ah." Pete says, "You've got to be in the know. I hope you both enjoy it."
The two of us get on board the shuttlecraft and head for Ellena.
"You see, sistah." I tell T'Pol, "Some things do turn out all right."
"You're right, Brit." she replies, "All systems go!"