Guest Poster: Annika Hansen
All the inhabitants of Unimatrix Zero are getting a little bored right now.
There are all these people campaigning to be Mayor. So many posters fixed on the trees.
Of course, we are all Borg in real life, but those of them that possess the recessive gene in their bodies are allowed to exist in Unimatrix Zero when they are regenerating in their alcoves. My counterpart Seven of Nine wouldn't be too happy if she knew she was also Annika Hansen here!
---------
I hear a knock on the wall of my cave.
"Hello Annika." says a familiar voice.
"Axum." I say with a groan, "What do you want? I thought you'd be with your new lover, that Trill named Vi Toran. She's not up to much, is she?"
"Annika." he replies, "Don't speak ill of Vi. I know we used to be close, but that's not why I'm here. I've decided to run for Mayor, and I was hoping if I could count on your vote?"
After I stop laughing, I remind him of all the secret assignations he went on before we parted, and all his time at the golf club.
"You'd be a politician with a sordid past." I tell him, "You had a mistress while you were with another woman. Axum, come to thing of it, you have the ideal image of a politician!"
Axum walks off sadly, as he knows my vote is not one he is going to get. After all, he can't have a policy to put car park fees up for the time someone is absent, just because their Borg selves are away from their alcoves.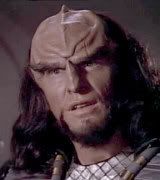 Korris, my Klingon next door neighbour walks in and says he heard the commotion and laughing, and asks to make a suggestion.
"Why don't YOU run for Mayor, Annika?" he says, "I'm sure you'd be very popular. I could persuade all the Klingons to vote for you if you give them some favours in the tax system."
I consider this.
"Do you think it's possible?" I say, "I'd have to run against my former lover Axum. He would have the support of the Trills because of his mistress Vi Toran."
"But you will have the Klingons." Korris reminds me, "And all those who like your famous upside-down cake."
"What about the other contenders?" I ask.
"They will soon fall out of the running once they see the opponents. I'll be your Campaign Manager."
"All right, Korris." I say with a firm decision, "Let's start the ball rolling."