Guest Poster: The Docter
What is the nature of your medical emergency?
That's typical. That call me up and then there's no one around.
It's strange, though, as the Sick Bay is empty. Dr Crusher is usually ordering people around.
Suddenly a holo- image of Captain Picard appears in front of me.
"Doctor." he says, "We have an urgent mission for you. The Myranians have beamed us all of this ship. The
Enterprise
is being taken to one of their scrapyards to be destroyed and useful parts taken. You must stop them before it's too late. Enlist the help of Vic Fontaine, the holo singer. I'm giving you the status for this mission of ECH...Emergency Command Hologram. You will be able to locate us by the beeper signal Commander Data has within him. Good luck."
It's like a tape should be burning at this point like a 1970's tv series at this point.
My uniform changes to Command Red.
Now they want me. Doctor Crusher keeps giving me the drudging jobs like sweeping the floor and cleaning the bedpans. The mood soon changes when they need me.
I decide to call the computer.
"How many Myranians are there on board the
Enterprise
?"
"There are six. Three on the Bridge, two in Engineering and one in Ten Forward."
Next I'll get Vic Fontaine.
I go to the Holodeck where
The Sands
nightclub is,. Fortunately holo emitters have been installed throughout the ship, so I can move freely.
Opening the door, I see Fontaine rehearsing, singing
I Get A Kick Out Of You
. I explain the situation.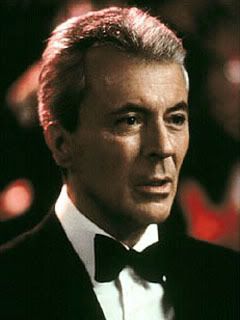 "That's tough." Fontaine muses, "It's not much use if I don't have an audience to sing to every night."
I roll my eyes in despair. "That's not all. Our programs will be destroyed when the
Enterprise
is scrapped."
"Okay, Doctor." he says, "We've got a big problem. Now what I suggest is..."
"I'm in charge!" I remind Fontaine sharply, "See the red on the uniform? I'm the ECH. The C stands for Command, now you have to do what I tell you."
"Yeah, sure." he replies, "Keep your hair on, fellah. You're the boss man."
"Good." I say with a satisfied air, "We'll go to Ten Forward and take out the Myranian who is on his own, hopefully without alerting the others. "
"What about weapons?" Fontaine reminds me, as if I've forgotten.
"I know about them." I say, "The armoury happens to be on the way there."
----------
We get kitted out so that we look like a pair of Rambos. Disruptor phasers shouldn't make too much noise, but it'll make a great impression on a Myranian when we fire.
The two of us enter Ten Forward. The Myranian turns round in surprise and we ventilate him with our disruptors.
"One down, five to go, Doctor." Fontaine comments.
I look outside and see a planet with scraps of starships flying around.
"We've arrived at the scrapyard." I say in alarm, and take a look on the surface with our scanner.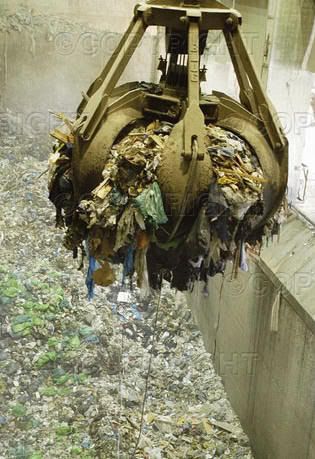 "We'll have to work quickly." I comment, "Otherwise that will be us. I don't fancy being the spare part of an old alien starship."
To be continued...