This week, TWQ (The Weekend Question) asks about what we see on our computers every day.
What do you have as a picture on your Desktop? What about your Screensaver?


My answer is:

As a big fan of Nicole Kidman, this is the image on my Desktop: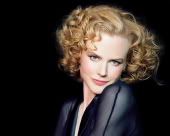 For a screensaver, I have pictures of Nicole that come one after the other.
Now it's over to you....
But before I go....
My story 'Picard The Criminal' will continue with the next post.