Why I get invited to see the new technology is beyond me. Do Starfleet want my approval or something? I doubt it, as they never listen to me anyway.
The eccentric Professor Kalam is on the
Enterprise
; with him is a strange looking device.
Riker and Deanna are with me in the Ready Room with the Professor as he attempts to explain what it is all about. He wears scruffy clothes, looks forgetful; why are all scientists like this?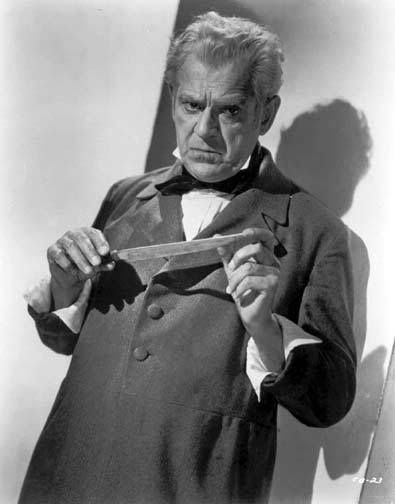 "Erm..ah..yes..." starts Kalam in his dotty, stumbling way, "Err, well, Captain Picard, this, you might say, is a Mind Altering Device."
"You mean it's initials spell M.A.D.?" I ask.
"Err..well, I suppose it does." he continues, "But that is just a coincidence, Captain."
"I'm sure!" comments Riker, drily, "What are we meant to do with it?"
"Yes, ah, well," Kalam, flusters on, "This is meant to remove all the bad elements out of a criminal so that they can live normal healthy lives, rather than spending years in a penal colony."
"It sounds dangerous to me, Professor." Deanna says, "I don't think we should be interfering with the minds of people, even if they are evil."
"I agree, Counselor" I comment, then turn to Kalam, "What harm will it do to people if they are not criminals if they accidentally get exposed to this?
"Oh, it won't harm them at all!" says the Professor, "I'm quite sure on that."
"How do you know?" Riker asks him. Kalam looks disgusted.
"I'm so sure, Commander Riker." he replies, "I will ask Captain Picard to use it. Nothing at all will happen to him at all."
Deanna looks panicky, "Don't try it, Captain!"
"Are you SURE this is alright, Kalam" I ask.
"I'm positive." he states, "Captain, would you care to sit down?"
I sit rather hesitantly on the chair; the next thing I know, a cap is being placed on the top of my head, with wires leading to the device.
Kalam switches it on, and the machine's lights start flashing away, like they do in the Frankenstein Castle when the Doctor is about to put together another body and shout "It's alive!"
The lights start flashing away, and I get a headache. Eventually it all seems too much and I pass out.
----------
Eventually I wake up. What's going on in this crazy place?
"Wake up, Captain!" says Riker, "You've fainted."
"Yes." continues Deanna, "We were really worried about you."
"Stop yammerin', the both of you!" I tell them, "You two are enough to give anyone a headache. Riker, get this crate going to where it's supposed to."
"Are you sure you're all right, Captain." he tells me. Why do some just drone on.
"Look, Riker." I tell him, "If you can't do what I'm saying, I'll have you down to Ensign before you know it."
"Oh, dear." says Kalam, "I fear we may have a problem."
"I don't see one, Professor." I tell him, "That fancy device has allowed me to see things a little more clearly."
"Security!" Riker says on his com badge.
That tears it. I whack him on the chin, and he falls to the ground. I've always wanted to do that! Deanna screams and I run out.
-----------
On the way to the shuttlecraft, I use my Command Codes and shut down the running of the
Enterprise
. That should prevent them tracking me.
I get in the shuttlecraft and manage to fly free of the
Enterprise
and go into Warp. The starship is still frozen in space as a result of my actions.
Now that I'm finally free of Starfleet and the do-gooder authorities, I can begin a healthy life of crime on the lam.
To be continued....