Guest Poster: Q
My girlfriend Q and I are heading for a meeting with the leader of the Continuum after being summoned there by one of the flunkeys.
"What do you think he wants, Q?" my girl asks me, "If you ask me, we ought to be worried."
"Don't worry, sweetie." I reply, "He probably just wants my advice on something. After all, I've never seen the Head Q with a female. Perhaps he wants to know my technique.
She laughs. "Oh, Q. you're incorrigable!"
--------
We enter the Great Hall and approach our Leader.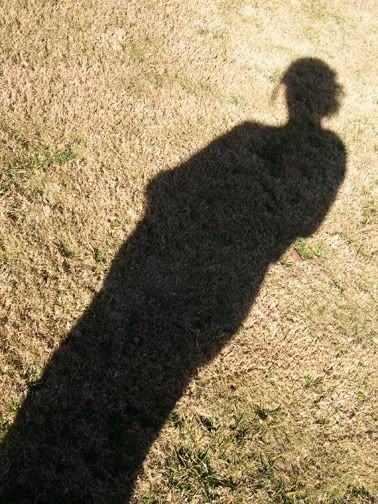 "Q and Q." he bellows, "You may both come forward."
We walk towards him. He's got a fearsome front, hasn't he? It kind of reminds me of Dorothy approaching the Wizard of Oz.
"I have heard rumblings of your behaviour." the Head Q continues, "You are carrying out disruptive behaviour together."
"Err...yes sir." I say quietly, "But we do say sorry afterwards."
"Indeed?" our leader comments, "Am I also led to believe that you two Qs are in love?"
My girl steps forward.
"That is right, Great Leader." she confirms.
"This is most unusual." he booms, "The Q Continuum is eternal. It does not allow for romance between it's members."
"It can always happen." I say, looking at my sweetie, who approaches and holds my hand, then kisses me,"
"I did not bring a sick bag." the Head Q comments, "However I am all for the raising of morale in the Continuum, so you may continue your romance."
"Thank you!" we both shout, and leave when we are directed out.
---------
"That's wonderful, sweetie." I say to her, "Our romance has been blessed by the Head Q."
"Delightful, my darling Q-sy woozie." she replies, "Let's go to
Voyager
and make it travel the wrong way again."
"Perfect!"