"Captain," says Data, "We have just received an Emergency message from Starfleet Command."
"Very well, Mr Data." I reply, "I'll take it in my Ready Room."
"No, sir." he adds, "Admiral Jensen is insisting that it is heard on the Bridge by all the staff."
This sounds serious. I hope Starfleet are not planning to send any auditors on board.
The screen flickers to life with the face of Admiral Jensen.
"Captain Picard, members of the
Enterprise
." he starts, "Starfleet is facing a serious problem from a mysterious race called the Lurkers."
I try and keep a straight face and listen further. Jensen spots the slight smile on my face.
"This is no laughing matter, Picard!" he tells me firmly, "The Lurkers are a shadowy race that are threatening the very fabric of the Federation. There is no way to detect them, but they just remain in the shadows observing all that we do. We fear that once they have, they will invade us."
"How did we find out about them, Admiral?"
"One night in Starfleet Headquarters." Jensen answers, "A cleaner was looking around and he noticed a dark figure looking through the secret Federation databases."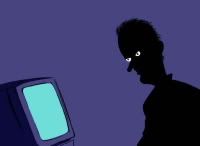 "Couldn't he be caught?" I ask.
"No." replies, Jensen, "The Lurker just told the cleaner that the Lurker race will be supreme over the galaxy then disappeared into thin air."
"This is a grave threat. What can we do?" I ask him.
"We have noticed that Lurkers are being more prominent in the area of space you are in now." he replies, "Their home planet may be around there. You must find a way to stop them before it is too late, Captain. The future of Starfleet depends on you. The Lurkers cannot be allowed to win!"
The screen flickers off.
"We always get the tough jobs." comments Riker, "How are we supposed to fight against darkened figures? Shadow boxing?"
"I don't know, Number One." I reply, "Any suggestions?"
"I think we need to get hold of one and see what their weakness may be." Data tells me.
"That might be true., Data." Deanna says, "But how does one catch a shadow?"
For once, Data is stumped for an answer, just as if he were trying to understand a joke that Geordi might have told him.
"I say we assimilate all the Lurkers!" Seven of Nine tells me firmly.
"It would be interesting to see how you get a shadow into an Assimilation Chamber, Seven." I reply, "And fitting implants might be quite a challenge for the Borg Queen."
Seven looks digusted at me in her typical 'Borg-are-supreme' look.
I decide to do my pep talk to get them ready for action.
"The Lurkers cannot be allowed to defeat us." I tell them, "They are everywhere, in the darkest corners. Look out for them; they are watching what we do. But we can defeat them together, as we stand firm!"
Everybody looks blank when I finish.
--------------
Several hours later, we arrive at the Twilight Cluster, a group of planets with hardly any sunlight.
"There could be a good chance the Lurkers are here." Riker tells me.
"Yes, Number One." I reply, "Let's investigate."
I take an Away Party down consisting of myself, Riker, Beverly, Deanna, Worf, Data and Geordi.
We look around; everywhere seems very dark, except for a few light shafts.
"How can we find shadowy creatures in this darkness?" Worf declares in disgust.
"By turning around, Klingon." says a voice from a shaft of light behind.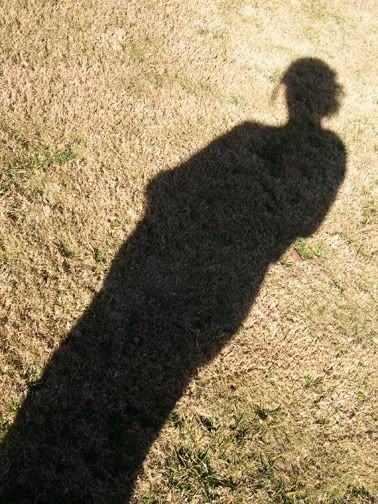 To be continued...