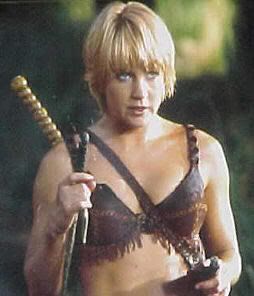 Guest Poster: Karena
It's been a little lonely on the
USS Rhode Island,
where my husband Wesley Crusher and I both serve. Ever since our baby daughter Sheena grew up overnight from a tiny infant to a seventeen year old overnight who can talk to the animals as well as normally. As she elected to stay on the jungle planet, I've missed her over the last few months.
After all, diapers to seventeen, bypassing puberty isn't what I wanted. Some mothers might welcome it. Although my Wesley comforts me, I feel more at home sharpening my spear and winning at target practice.
Wesley enters the room, looking as cheery as ever.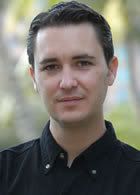 "Hi sweetie." he says with his cheeriness, "Why are you looking so glum?"
"You know why." I say, "I miss my Sheena."
"We both are." he counters, "Well he HAVE been trying for another....and the trying IS fun, isn't it?"
"Yes." I admit, ""But so far, we haven't been successful. Maybe we should get you looked at?"
"There's nothing wrong with me!" exclaims Wesley, "The Crusher family are known for having..."
Before this continues, the sound goes to tell us there is a video signal coming in.
It's my mother, Queen Diana of the planet Wondawowman, planet of the Amazons.
"Greetings, daughter." she says with a smile, "It is so good to see you again, if only on a video screen. I'm calling on a matter of great importance."
"What is it?" I ask, thinking there must be a revolution at the palace there.
"You must have a baby!" my mother ueges, "Darling daughter, though Sheena was chosen to be future Queen of the Amazons, we can no longer be certain that she will she to be so. Right now, she is Queen of the Jungle on Tarsus II and will wish to remain so. You and Wesley must try for another so that Wondawowman has a leader in years to come. There could be a crisis otherwise."
"Mother." I say, reddening slightly, "Wes and I have err....being doing as you asked, but err.....so far no results."
"Well he'll have to do better!" my mother snaps, and switches off the viewer.
"I think we are going to have to see the Doctor." I tell Wes. We get up, and I grab my spear.
To be continued.....