Guest Poster: Jennifer Baxter
Right now, I'm in the
Orion
shuttlecraft following the ion trial left by the mysterious ship that abducted my boyfriend Data from the
Enterprise.
The rest of the crew aren't coming, as Starfleet has ordered all the crew to go to Staros, as the Starovians want to sign a border Treaty, insisting on the
Enterprise
being present.
As a result, Captain Picard has sent me to follow on an unofficial mission in order to follow Data.
-----------
I've changed out of my Starfleet uniform into the black fighting gear that I use when usually destroying monsters on the holodeck. Only this time, it's for real.
Firstly, I'll have to make a slight detour to Barius IV. It's not the place Starfleet personal usually like to go, as it's full of criminals, mercenaries and generally unpleasant people.
The sort that the Federation like to pretend doesn't exist.
I land on the outskirts, and march into the main town of Kalso. Creepy men are looking lustily at me, but I give them a look that tells them it will their last thought if they move any closer. Quickly, they shrink away.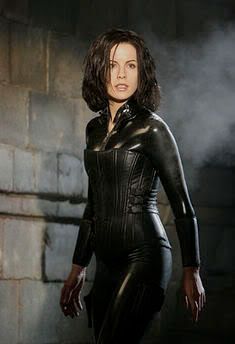 At last, I reach the store, I want...
'Weapons-U-Like'
. This chain of shops has all the sorts of violent extras that the
Enterprise,
together with the rest of Starfleet wouldn't dream of having.
The proprieter surveys me from head to toe.
"Hello darlin'." he starts, "I'm Garla. What can I do for you?"
"I want some of your most violent and deadliest weapons, Garla."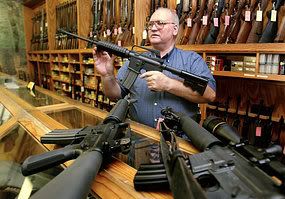 "I've got all what you need, darlin'." he replies, "Feast your pretty eyes on this collection."
"Most impressive." I say.
"There's sonic phaser disruptors." Garla boasts, "Along with biometric rocket boosters, multiphase energy discharge weapons, high energy..."
"I'll take them." I tell him, "Charge them to Captain Picard,
USS Enterprise
. I'll have to go now, I'm on a mission."
"Good luck on your mission, darlin'." replies Garla, "Though with all that firepower, you don't need luck. They haven't got a chance."
I get back to the
Orion
shuttlecraft, lugging my bag of weapons. I hope the ship can take off with the weight now added!
Soon, I find the trial again, and with the stronger ion trail indicated, I must be getting closer.
Someone is going to get all these weapons fired in them for snatching my Data!
To be continued...