Guest Poster: Q


My girlfriend Q and all the others in the Q Continuum have all been invited to an Address given by our Leader, the Head Q. From the rumours I've heard, ity's going to be a major announcement.
"I wonder what it will be?" Q asks, as she sprays on her
Essence of Andromeda
perfume, "Maybe he will be retiring?"
"I doubt that sweetheart." I reply, "The Continuum has been in existence as long as the universe, and he has always been in charge. I hardly think he is going to retire to a house in the country and put on his pipe and slippers."
The bell sounds, and all of us make our way to the Hall of Q, where important proclamations are made. I don't always hear all of them as I tend to fall asleep halfway through
With us all assembled, there is a hush when the Head Q steps forward.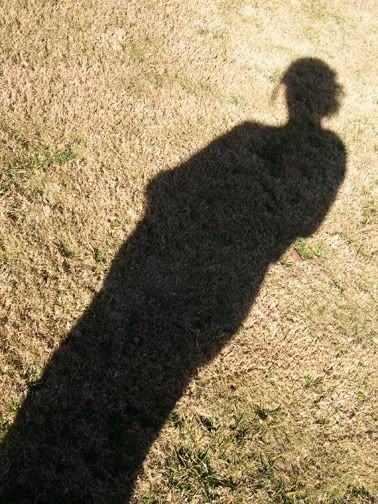 As always, I can't show you his face. He is too important for the likes of you to see.
"Fellow members of the Continuum." he begins, "I have disturbing news to impart. There has been a distinct lack of new members in the last 500,000 years. We think this may be the result of the image we are portraying as omniscient beings. After consultation with focus groups, brand image experts and various media experts, I have come to the conclusion that the Continuum needs a facelift, and rebranding to a bright new image that's sellable in today's markets."
There is a gasp of astonishment around the Hall. Things have been cosy for the last......well as long as I can remember.
"The first thing we must do." continues the Head Q is rename the Continuum. From now on it will be known as the Jive Continuum, and you will all be known as Jive."
I wince. Q next to me winces as well.
"I shall be the Head Jiver." says the Head Q, "We shall also have an attractive catchprase..."Geet in tune with the Jivers and dominate the universe."
"It really rolls off the tongue!" says another Q sarcastically.
"What are we gonna do?" My girl asks me, "Everybody will laugh at us!"
"That's true." I reply, "I would never live it down if Jean-Luc found out about it."
To be continued....