Guest Poster: Ensign Britney
Now that Captain Picard has been recued from the attentions of my overly-amorous mother Natalia, she, my girlfriend T'Pol and I are heading for a drink at Ten Forward before we arrive at the Starbase to drop my mother off.
-------
Guinan serves us the three drinks that we ask for, and we start to chat.
"Mother." I say, "You must really stop being so forward with Captain Picard. He has Doctor Crusher, and you are married to my father!"
My mother takes a drink and laughs, obviously aware that all the male crewmembers in Ten Forward are stealing glances of her endless legs and short white minidress.
"I must say, Britney." my mother chuckles, "For a rebel daughter and a Deltan, you are remarkably strait-laced. I would have thought you would be like me, having a very open relationship with my husband, but free to explore 'other' options whenever possible."
"It's not like that with me and T'Pol." I say firmly, "We've always been in love and hope to get married sometime."
"Oh really?" my mother says, "Well that will be the first monogamous relationship that has occurred involving a Deltan. I remember when me and your father Yul went to a Party. We picked names out of a hat and then....."
"Mother!" ?I shout, "You're embarrassing T'Pol!"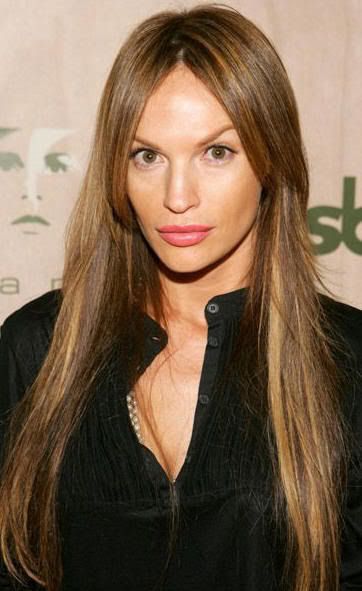 I see the red-faced image of my sweetie sitting next to me.
"It's okay, Brit." she says, "No matter how unusual Deltans are in their behaviour, I know that you and I are together for keeps."
We kiss, and my mother smiles.
"Well that's all right then." says my mom. Then she gets up, "I really must get along. I can see that the Starbase is almost here. I'll want to say goodbye to all...especially Jean-Luc."
My mother winks at us and goes out of Ten Forward.
"Come on, sweet sistah." I quickly say, "One opportunity, and my mother will have the Captain in her clutches."
To be continued.......