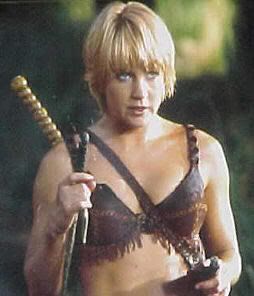 Guest Poster: Karena
With the imminent arrival of my second daughter, my ship, the
USS Rhode Island
and also the
USS Enterprise,
where my mother in law Bev Crusher is are both travelling to my home planet of Wondawowman.
I indent to have my child on home soil. This will bring me more luck than when I had my first daughter Sheena. After a few months, she grew into a seventeen year old when she crawled into a monolith.
You can be sure that this new sprog will not be allowed to crawl into any alien structures!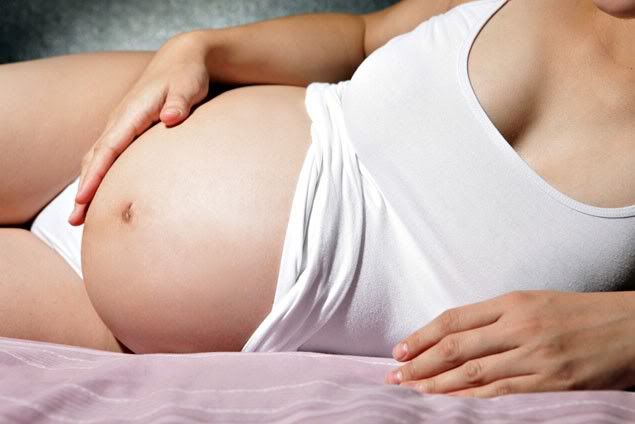 I hope we get to the planet on time. My baby bump looks huge. I'm getting the odd pain or two. Lately, I haven't been able to throw my spear as accurately as possible. Occasionaly, it's been a challenge fighting monsters in the holodeck simulation.
Wesley Crusher, my Life Servant and husband comes in, and looks alarmed.
"Karena, what are you doing by taking on all these strenuous events? You are on maternity leave!" he says.
"Nonsense." I tell him sharply, "I'm an amazon. We can hunt bears, fight, drink heavily and then just have our daughters right afterwards. We are far more stronger and physical that you are...OWWWW!!!
I feel the pain. My daughter is coming soon.
"Beam her to SickBay!" Wes tells the computer.
"Belay that and beam me to the transporter room. Get Doctor Ted to come." I tell him, "We are just coming into orbit around Wondawowman.
A few moments later, We are all ready to beam down. Doctor Ted joins us.
"How is our patent?" he says with an overenthusiastic laugh, and tapping my baby bump, "We'll soon have you out of there!"
"DO NOT DO THAT!" I warn him, "Otherwise I'll reprogram you to have less memory than a 20th century Atari."
In a few seconds, we are on the surface of my home planet.
To be continued....